Stop taking endless trainings and create your own!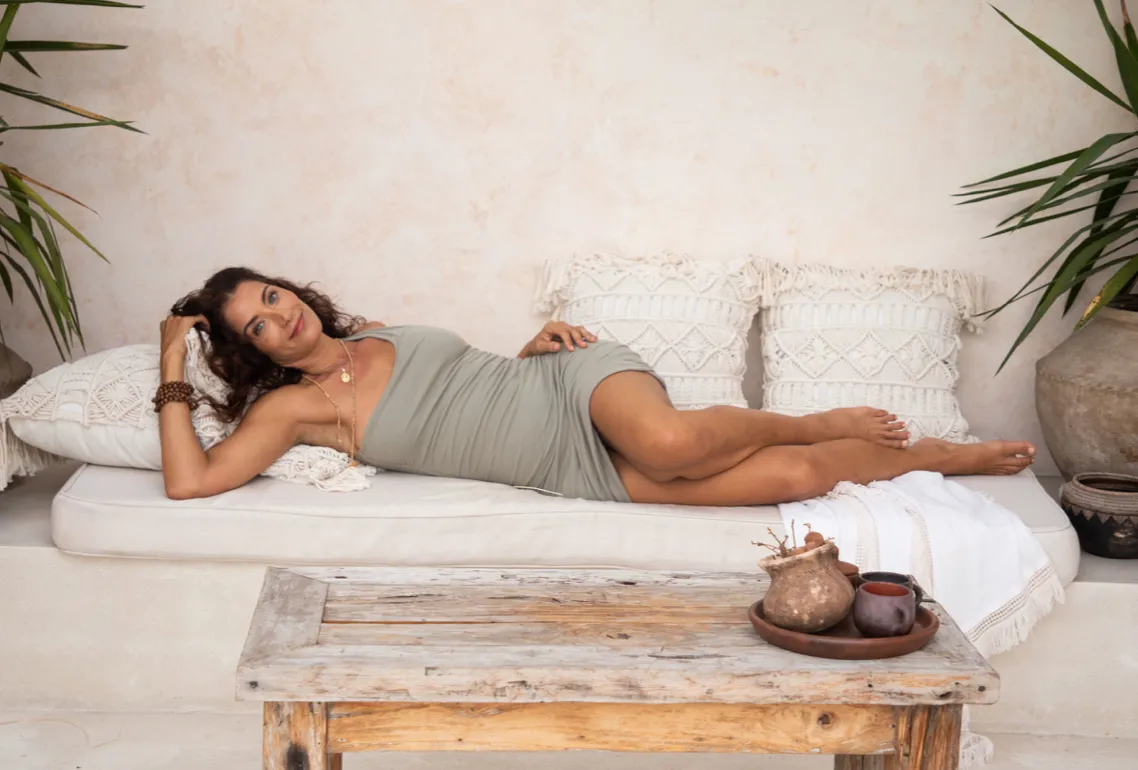 What if you could manifest your dream life 10x faster and feel more feminine along the way?
Travel to beautiful places
Bliss out while living your purpose
Creating signature programs has helped me do ALL these things and finally feel FREE. I'll share how to create your course from PLEASURE instead of pushing in The Quantum Leap! 
IT'S TIME
Become a woman who knows her worth, lives her purpose and creates the wealth she deserves.
Is the Quantum Leap right for you?
Are you a coach overworking with 1:1 clients or small groups, struggling to make ends meet?
Are you a facilitator endlessly consuming other people's courses while avoiding creating your own?
Are you a heart centered entrepreneur ready to thrive as a transformational guide?
Are you a wellness practitioner ready to feel more relaxed and secure financially?
And let's get REAL! Are you a Goddess ready to own your power as a Queen and create the freedom you've been waiting for?
If you answered "yes" to any of these, join us! Receive expert help getting your medicine ready to share with the masses so you can prosper now. Yes, The Quantum Leap is FREE!
I'M READY TO THRIVE!
Here's What You'll Get in the FREE 5 Day Live Broadcast from Bali ...
Join live to play and win daily prizes!
DAY 1
How to Motivate Yourself to Manifest 
(Even if You Don't Feel Ready, Qualified or Good Enough)
TUESDAY, January 23 2024 | 10am
PT
Length: 60 minutes plus BONUS 60 minutes Hotseat Coaching
Awaken to your true earning potential as a transformational guide. Learn how to stop procrastinating and confidently share your genius on a global scale. Discover how to create with beauty, ecstasy, deep relaxation, spacious rest and pleasure!
DAY 2
Clarify Your Secret Soul Gifts
WEDNESDAY, January 24 2024 | 10am
PT
Length: 60 minutes plus BONUS 60 minutes Hotseat Coaching
Let go of second guessing yourself and get crystal clear on a marketable course topic so you can THRIVE as a transformational guide in any economy. "Dream in" the guidance you need instead of trying to "figure it out".
DAY 3
Amplify Divine Feminine Magnetism
THURSDAY, January 25 2024 | 10am
PT
Length: 60 minutes plus BONUS 60 minutes Hotseat Coaching
Connect to the luscious power of desire as you discover the #1 way to design a program that irresistibly attracts your soulmate clients. Yes, you can be financially rewarded just for being you!
DAY 4
Activate Your Wealth Creation Codes
FRIDAY, January 26 2024 | 10am
PT
Length: 60 minutes plus BONUS 60 minutes Hotseat Coaching
Release anxiety around money and clear blocks with a 3 step healing process so you can consciously magnetize abundance as part of your spiritual self care. Embrace lavish opulence as your birthright! 
DAY 5
Awaken as a Divine Conduit
SATURDAY, January 27 2024 | 10am
PT
Length: 60 minutes plus BONUS 60 minutes Hotseat Coaching
Get out of your head and into your body as an ecstatic channel so you can stop pushing and hustling, let pleasure guide you and co-create your course with Source Consciousness. Now is your time to THRIVE!
Be a force of good for humanity.
What Others Have Said About the Experience
Auria
Powerful! Feeling so much more clarity in my heart. Ecstatic Liberation!
Gaile Lynn
Exquisite. Tender. Brilliant. Expansive. Explosive! It feels much like a grand portal opening, and soon we will be going down the rabbit hole and up into the stratosphere! The best part? I'm not doing any of this alone! Aho! Together we RISE!
Mia Korling
Rich wisdom session, full of insights. I'm marinating in the high vibration-step-into-the-light transmission on all levels. Thank you for your generous blazing light and compassionate kind heart!!!
Lydia Neistadt
WOW! The session was so beautiful. You feel so pure, in integrity, embodied and in alignment. It's such grace a beauty and inspiration to recieve your words. Thank you!
Alicia Kastrow
Thank you so much for your beautiful transmissions, light and generosity with the last five days of calls. WOW!! They moved me, stirred me and had me completely engaged.
Dani
Amazing! Blown away by your magnificence and powerful transmission! 🙏🏼✨🐬
Sarah
Feel LIT today, electric light grid activated. This is the Miracle Frequency!!!
Dylen
Wow, so inspired and elevated! Energy is rippling through my veins compelling me to create. I have reignited sense of belonging to a higher sisterhood!
You deserve abundance now.